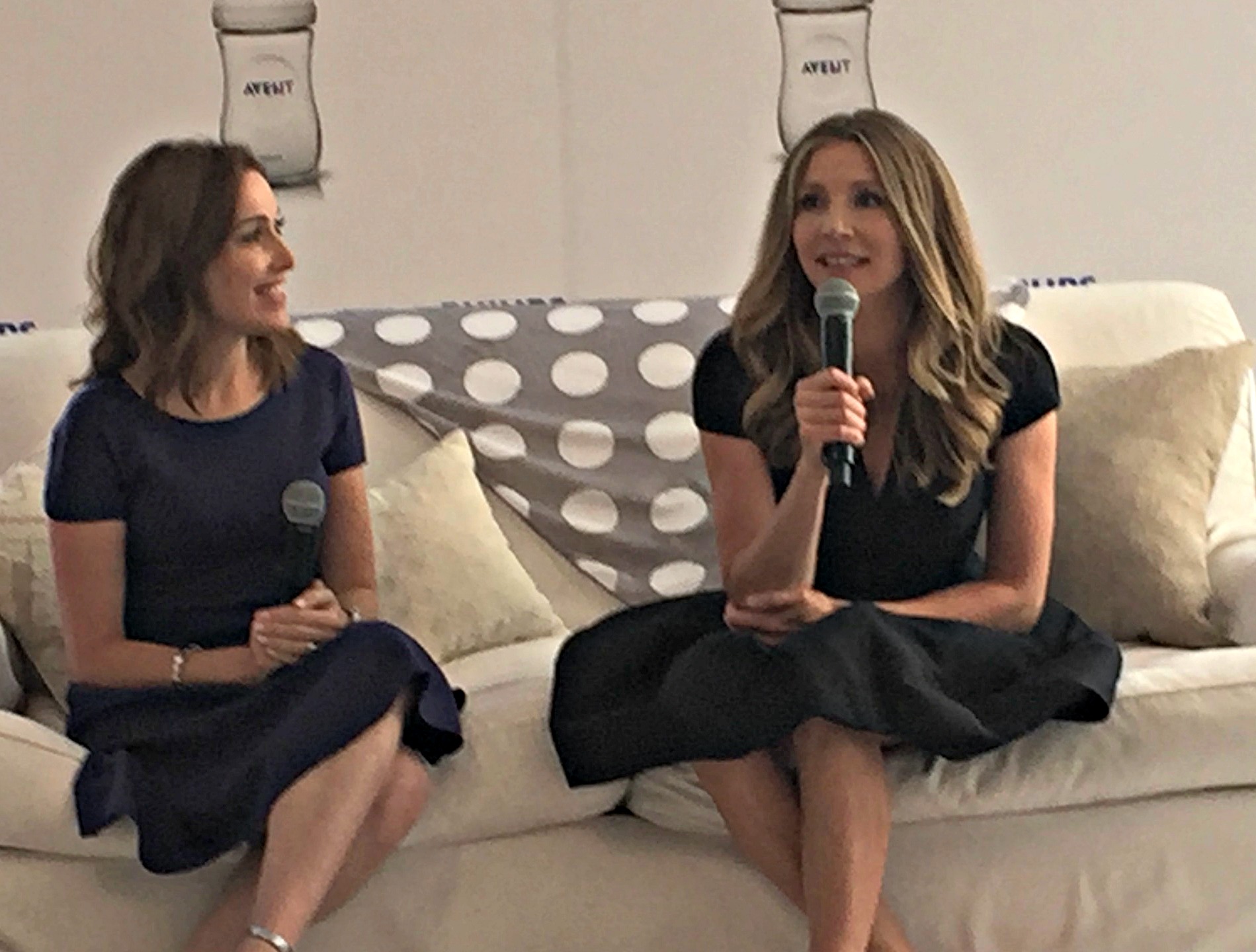 Who says learning about baby bottles and dealing with colicky babies can't be fun? Philips Avent hosted a "Breakfast & Baby Banter" event at Gary's Loft in NYC and brought celebrity mom Sarah Chalke (Scrubs), Dr. Tanya Altmann and Avent Anti-Colic Baby Bottles along with some games, prizes and lots of fun.
Mommy-hood 101
After feasting my eyes and tastebuds on the delicious breakfast I turned to the discussion between Sarah and Dr. Altmann and they talked about different stages of mommy-hood like the different things your worry about with your first child versus your second, third and so on.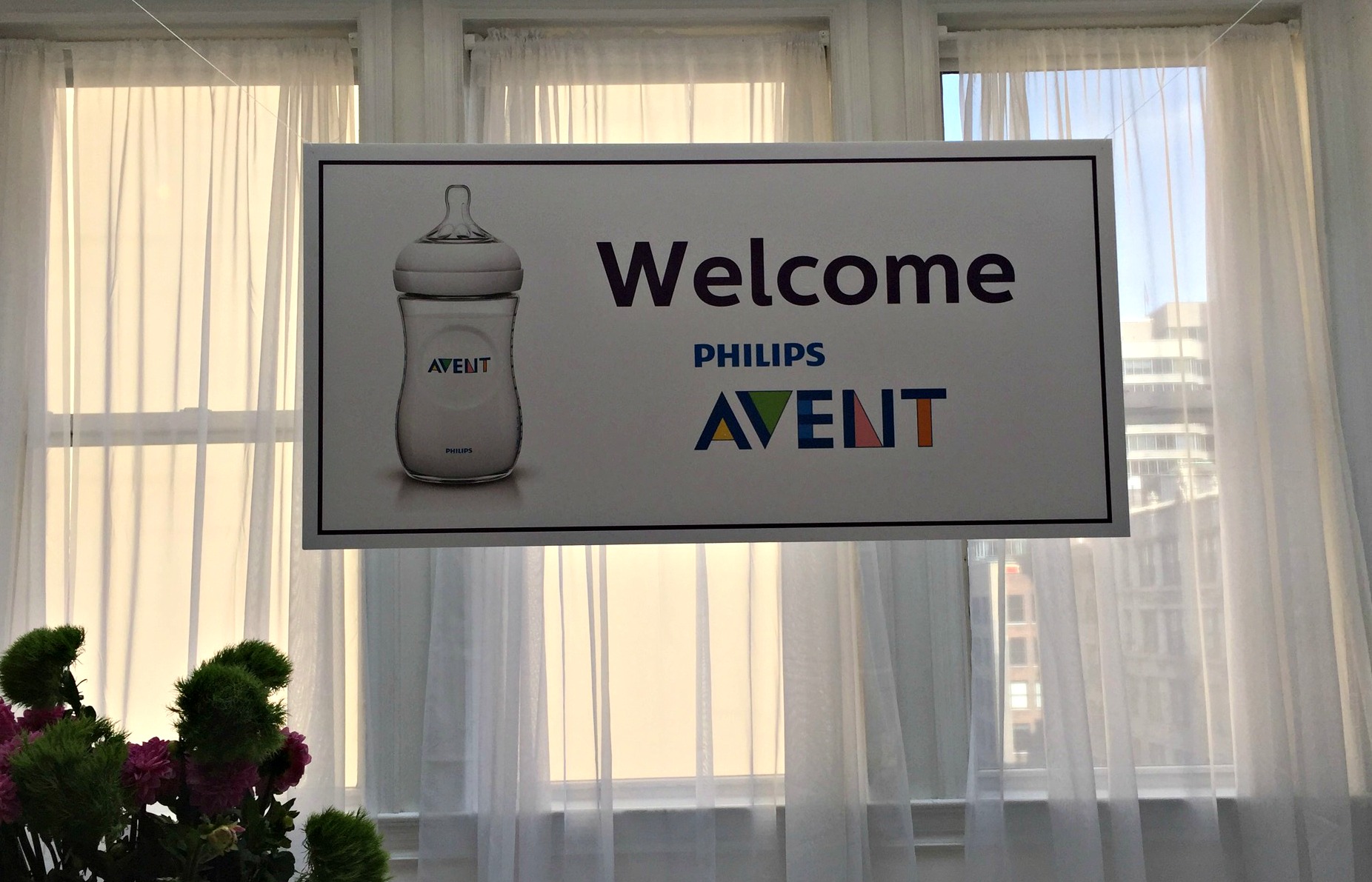 Sarah shared that with her first child she carried hand sanitizer everywhere with her to fight off the evil germs . By her second child she felt she was a little protective realizing that germs were okay. No hand sanitizer around? It's going to be okay. Pacifier fell to the floor? it's going to be okay.
What to Feed Your Baby
The conversation turned to what should you feed your baby, breast feeding or bottle feeding and how to deal with colic. Sarah's son was a very colicky baby. She worried that her breastmilk was causing the colic and looked up every possible cause and solution. She went from eating tons of nuts thinking it was healthy for the baby to reading that they could be a cause of colic. It was an emotional and hilarious rollercoaster.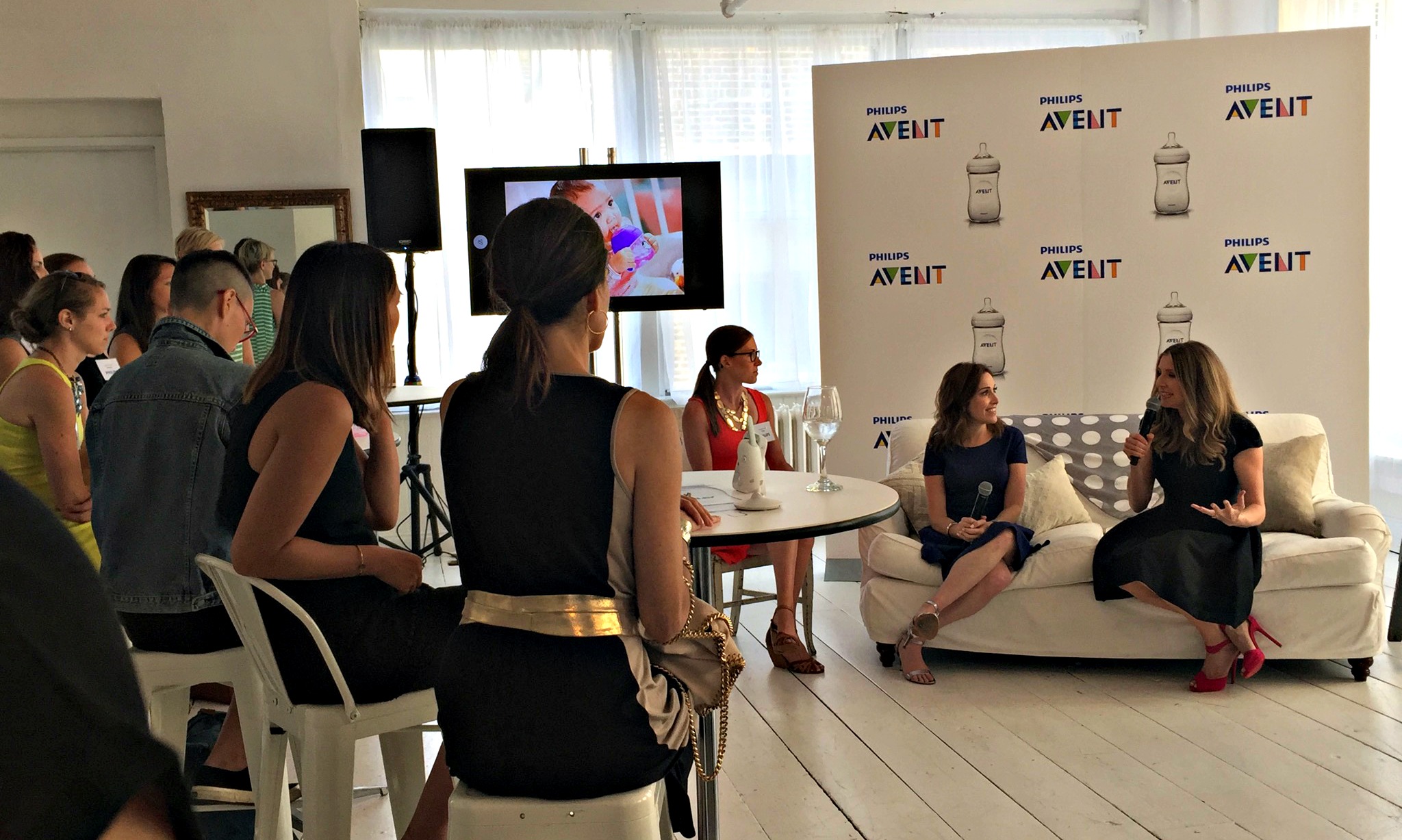 Dr. Altmann who wrote a book called "What to Feed Your Baby" shared that there are a lot of things you can feed your baby early on that is very healthy and also recommended the Avent Anti-Colic Baby Bottles for babies who do have colic. She also mentioned that it's really not that necessary to ween your child from the bottle so soon.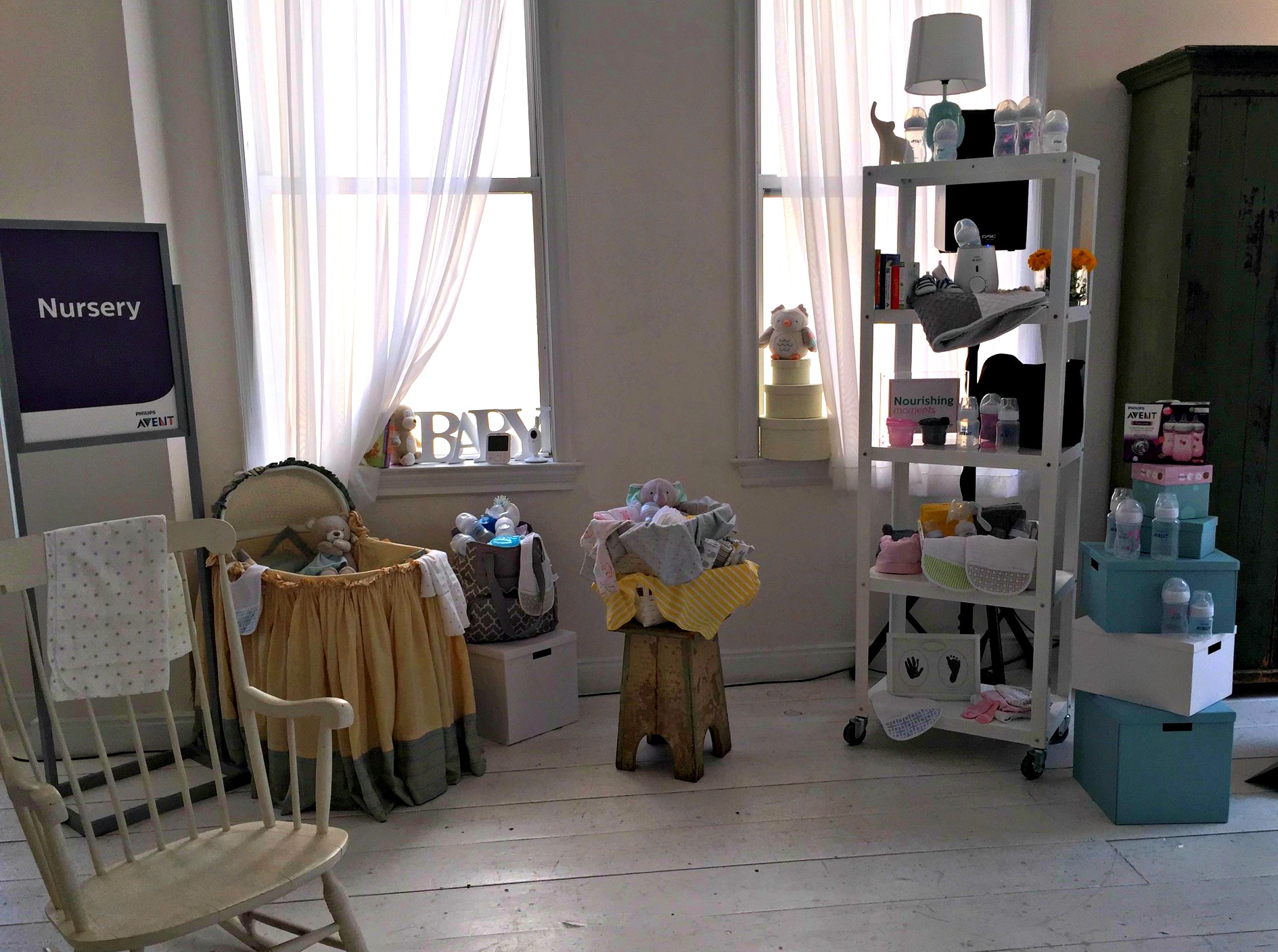 Avent Anti-Colic Baby Bottles
Avent baby bottles make it easy to combine breast and bottle feeding with a naturally shaped, wide nipple for easy latch on. They are clinically proven to help reduce colic with anti-colic nipple that vents air away from baby's tummy. The bottle nipple provides the ideal flow of milk and can be used from newborn and easily transitions to sippy cup for toddlers.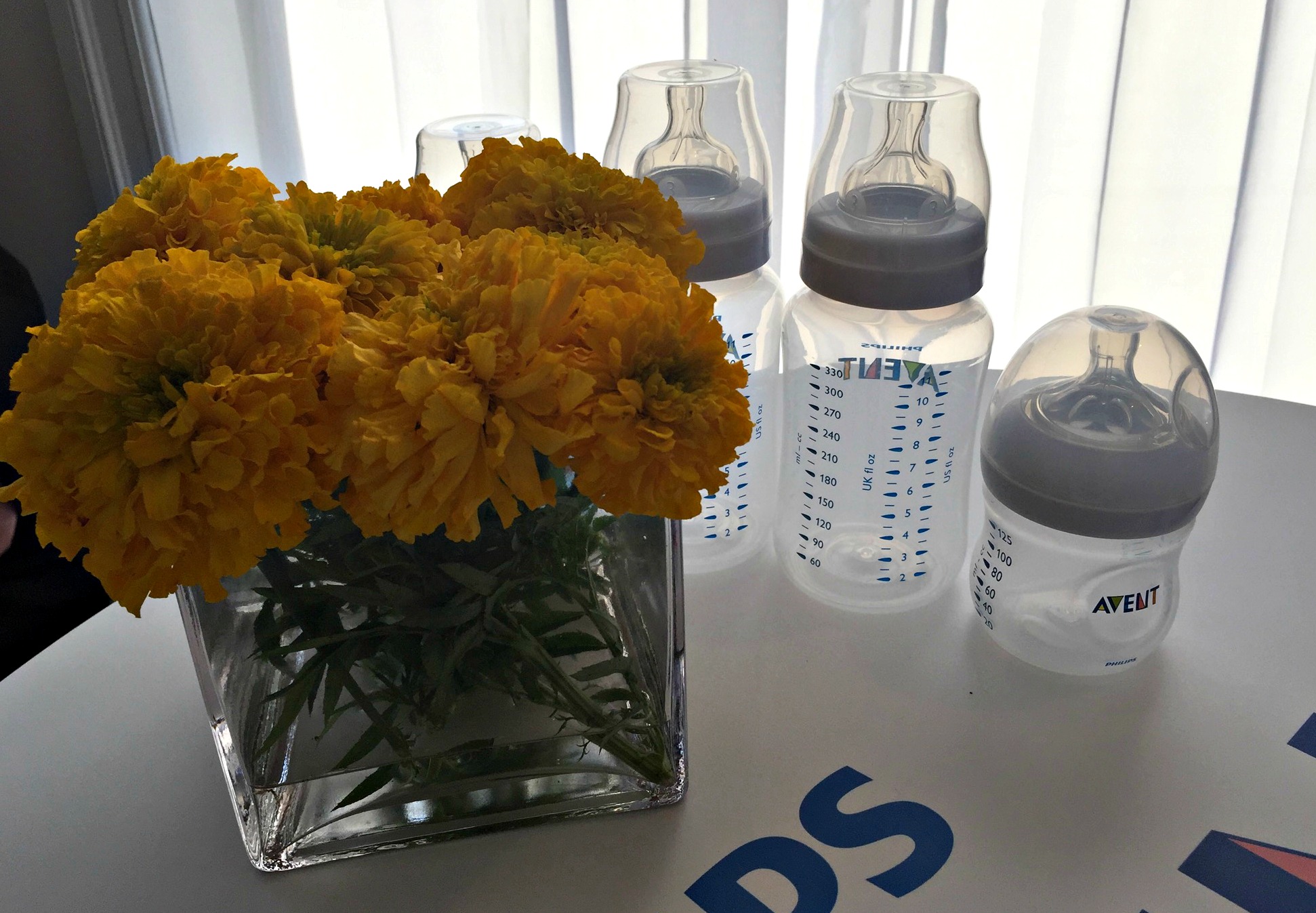 Bottles & Games
No event is complete without some fun and Philips Avent did not disappoint. I will have you know that I won each game while learning so much about the Avent baby bottles. I also learned that most women can get a free breast pump through their insurance if they ask for a prescription.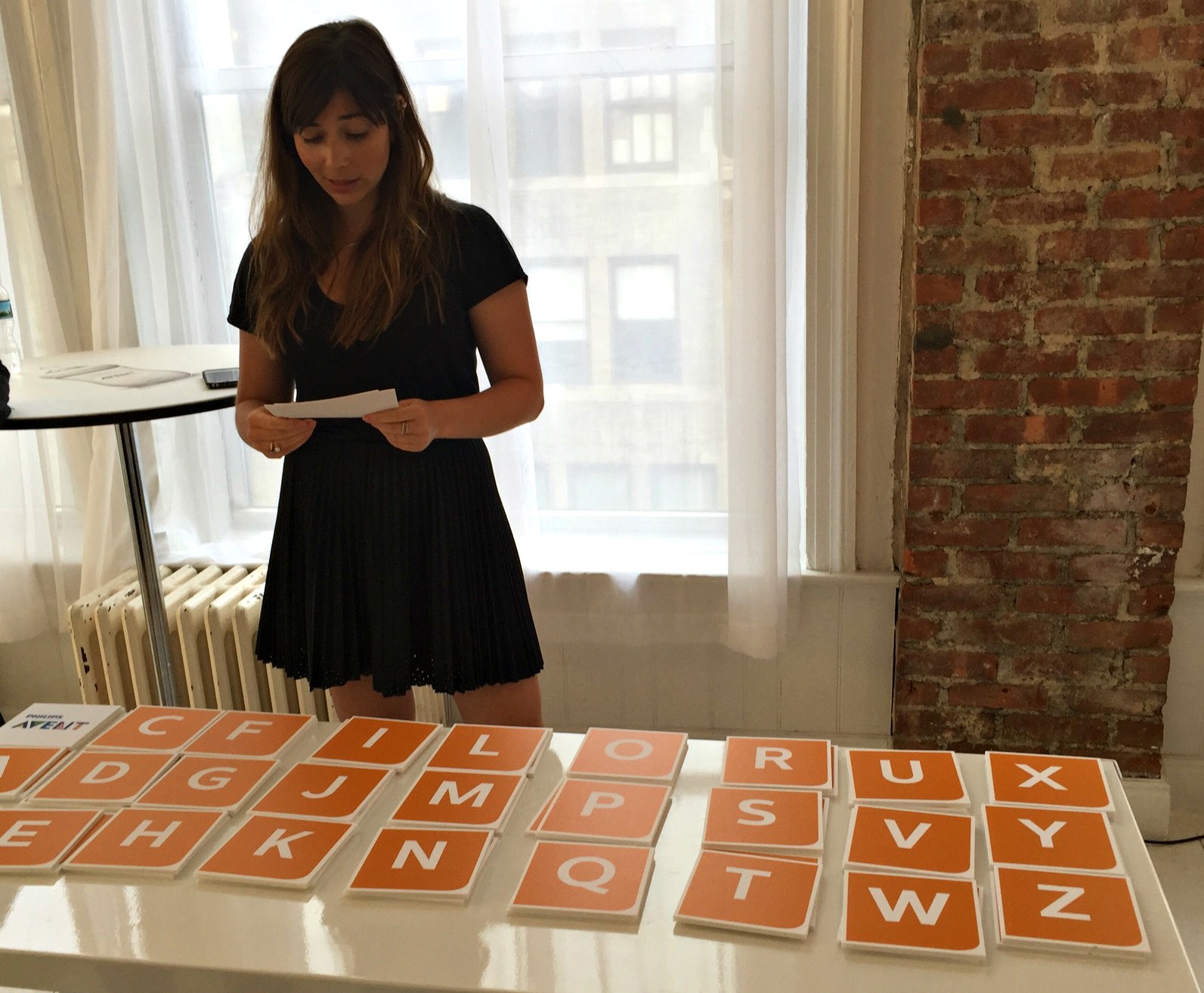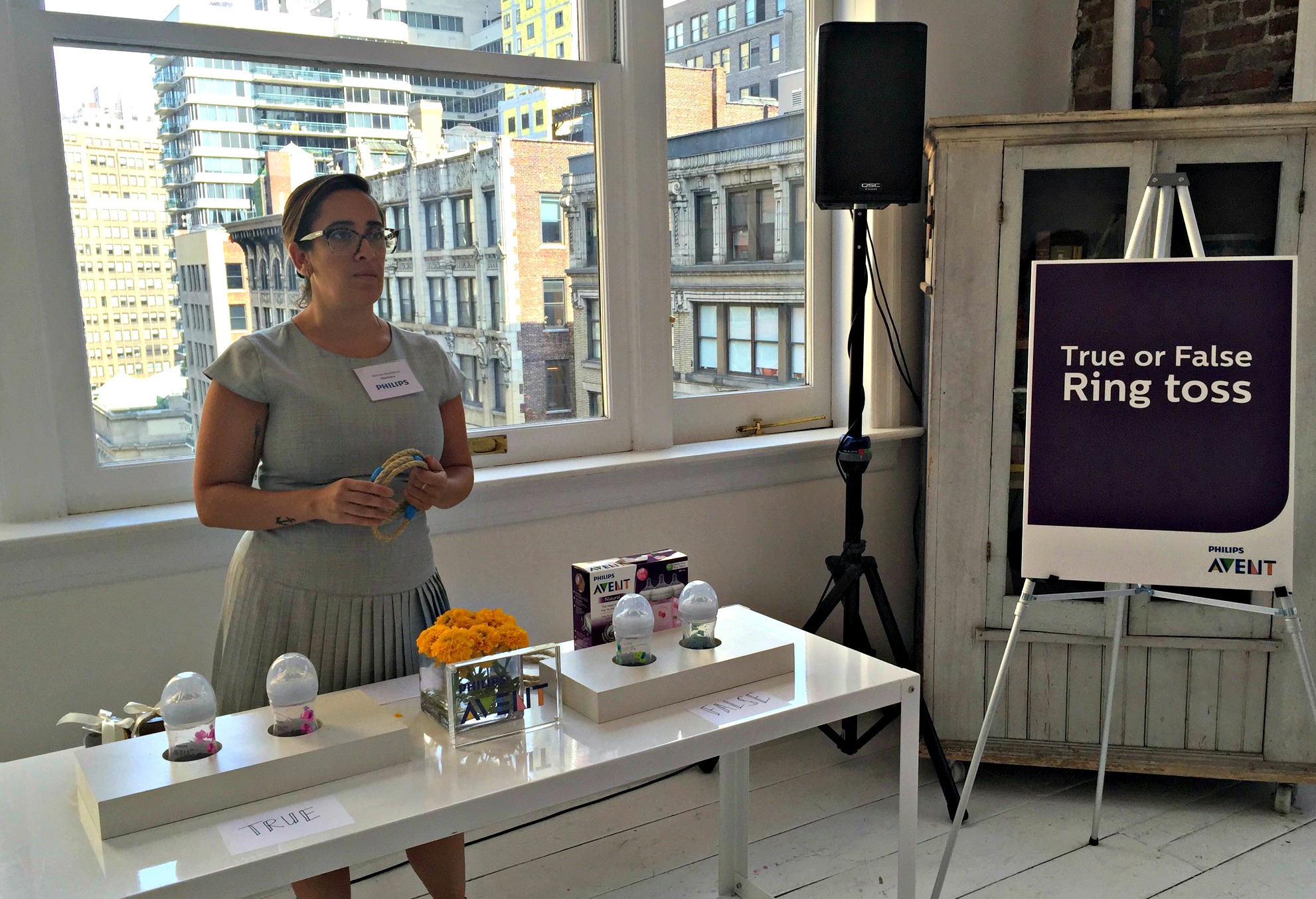 For more information about Avent Baby Bottles visit their Website.
Thank you to Philips Avent for having me and to Mami Does it All for allowing me to represent them at the event.
Guest Post written by Rebecca Rain Rodriguez from A Rain Of Thought. Make sure to check out her site.